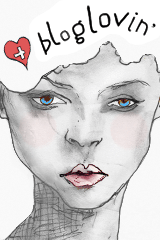 Click to follow Pepper + Chips on bloglovin!
I'm sure you guys know this already, but just in case you don't--Google Reader is shutting down July 1. I've been using Bloglovin since its inception, and it's super easy to use and a great alternative to google reader so that you can keep track of your favorite blogs!
Once you sign up for an account on Bloglovin', you can directly import all the sites you follow over from Google Reader. All you have to do is go to the (import) page and click Google Reader. Now get going!